Cross Country & Track Coaches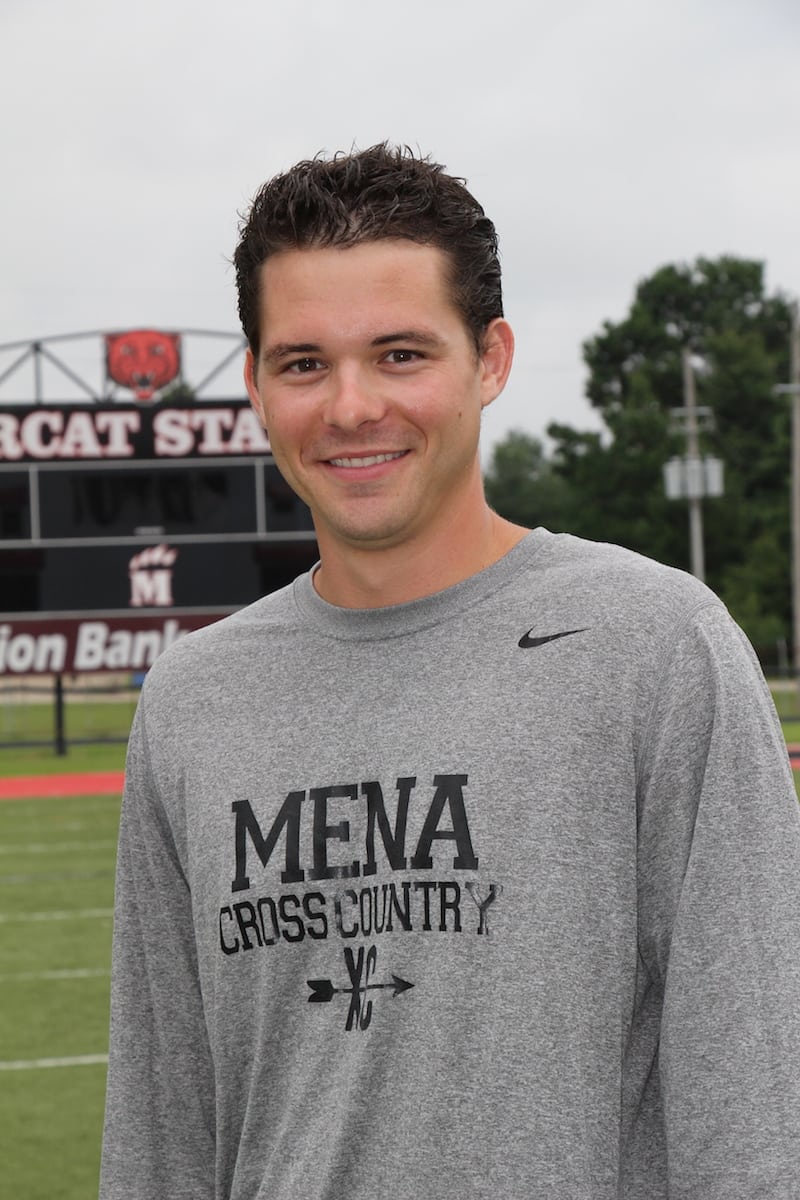 Randy Peters
Ladycat & Bearcat Cross Country Head Coach
Returning to his Alma Mater and beginning his sixth year in coaching, is former Bearcat Randy Peters. Coach Peters is Sr. High Boys Head Basketball Coach, Head Cross Country Coach and teach Driver's Education. Randy served as a student assistant at Southeastern Oklahoma State where he also played college basketball. He attended North Arkansas JC for two years where he played basketball before transferring to Southeastern Oklahoma.
He is happily married to his beautiful wife, Reagan Peters and their immediate family reside in Mena and Orlando, Florida. Coach Peters adds "It is truly a blessing to be able to come back and serve this community that is built on faith and family."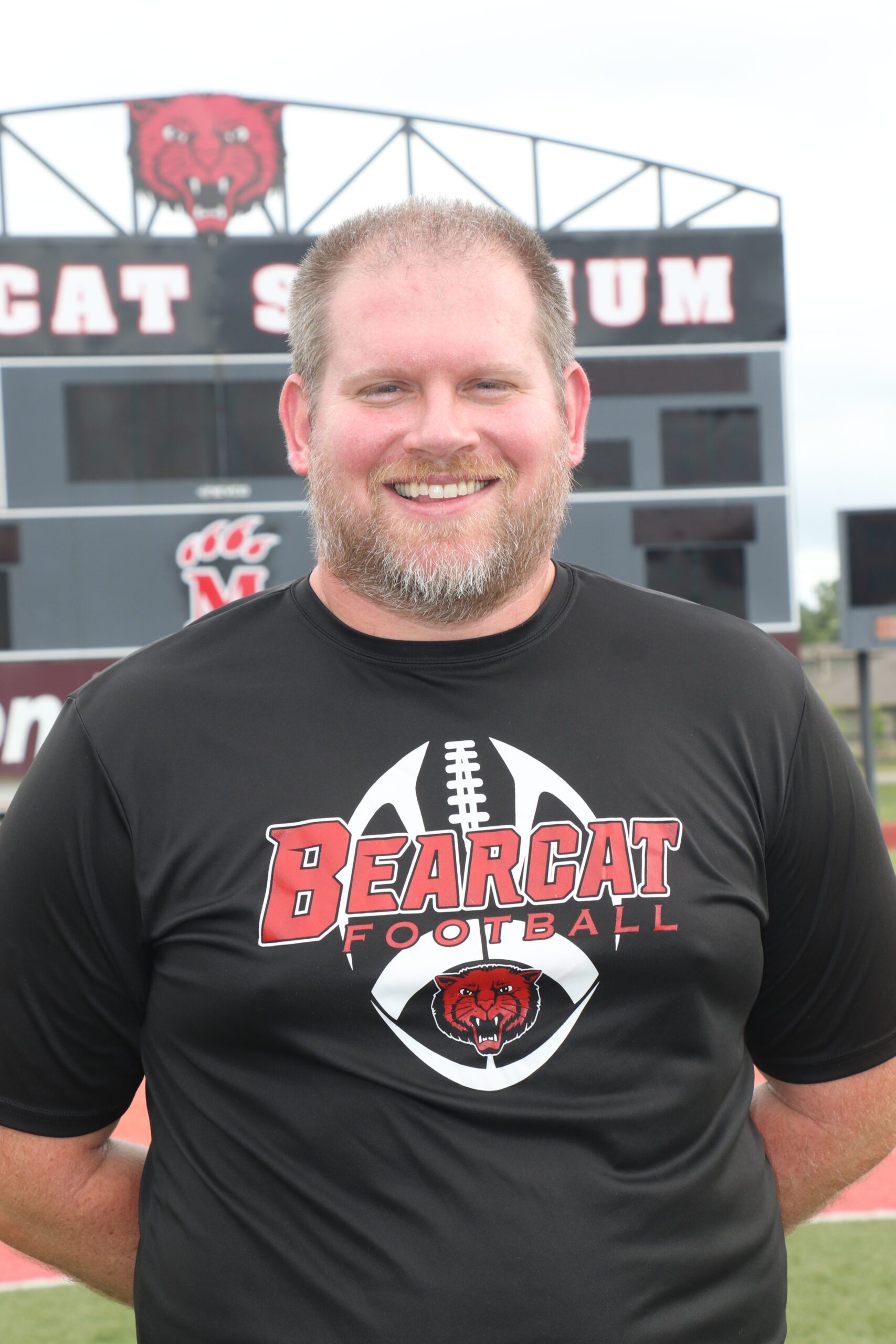 Landon Dover
Track Coach
Coach Landon Dover is proud to be back in Mena as a Mena Bearcat Varsity Offensive Coordinator, Junior High Assistant Football Coach and Head Ladycat & Bearcat Track Coach. This is Coach Dover's 11th year as a coach and his fourth year at Mena. He graduated from Harding University. Coach Dover and his wife Rachel are blessed with three children: Chandler, who is 12,  Mason, who is two and Grace who is six months old.
Coach Dover adds, "My Faith and my Family are the two most important things in his life!"
Rachel Dover
Track Coach
Coach Rachel Dover is in her second year at Mena where she coaches Track and teaches Physical Science, Physics and Chemistry. She is from Mansfield, AR and graduated from University of Arkansas – Fort Smith. She has a wonderful husband, Landon Dover and they are blessed with three beautiful children: Chandler (12), Mason (2) and Grace (6 Months). Coach Dover adds, "I am passionate about he spiritual, mental and physical health of our students/athletes."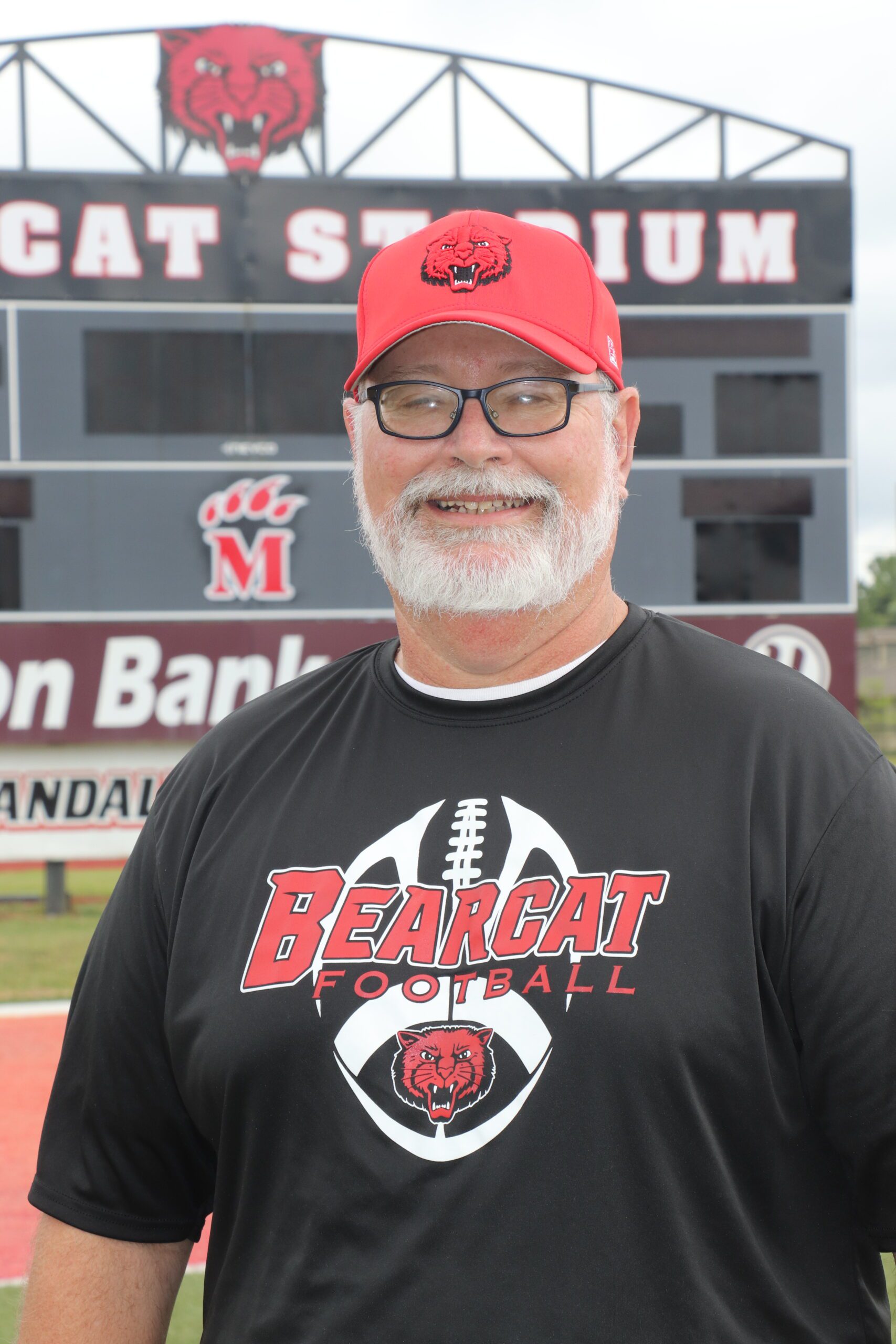 Tommy Johnson
Jr. High Track Coach
Coach Johnson is in his 17th year at Mena and 23rd year in coaching and teaching. He is Assistant Football Coach and Junior High Track coach. Outside of coaching he teaches 8thgrade US History at MMS.
When not at school or with the Bearcats, coach Johnson enjoys spending time with his wife Karen and son Robert. Coach Johnson is an avid Razorback fan and a world class tailgater. His tailgate at Razorback football has a following from fans all over the state and beyond.