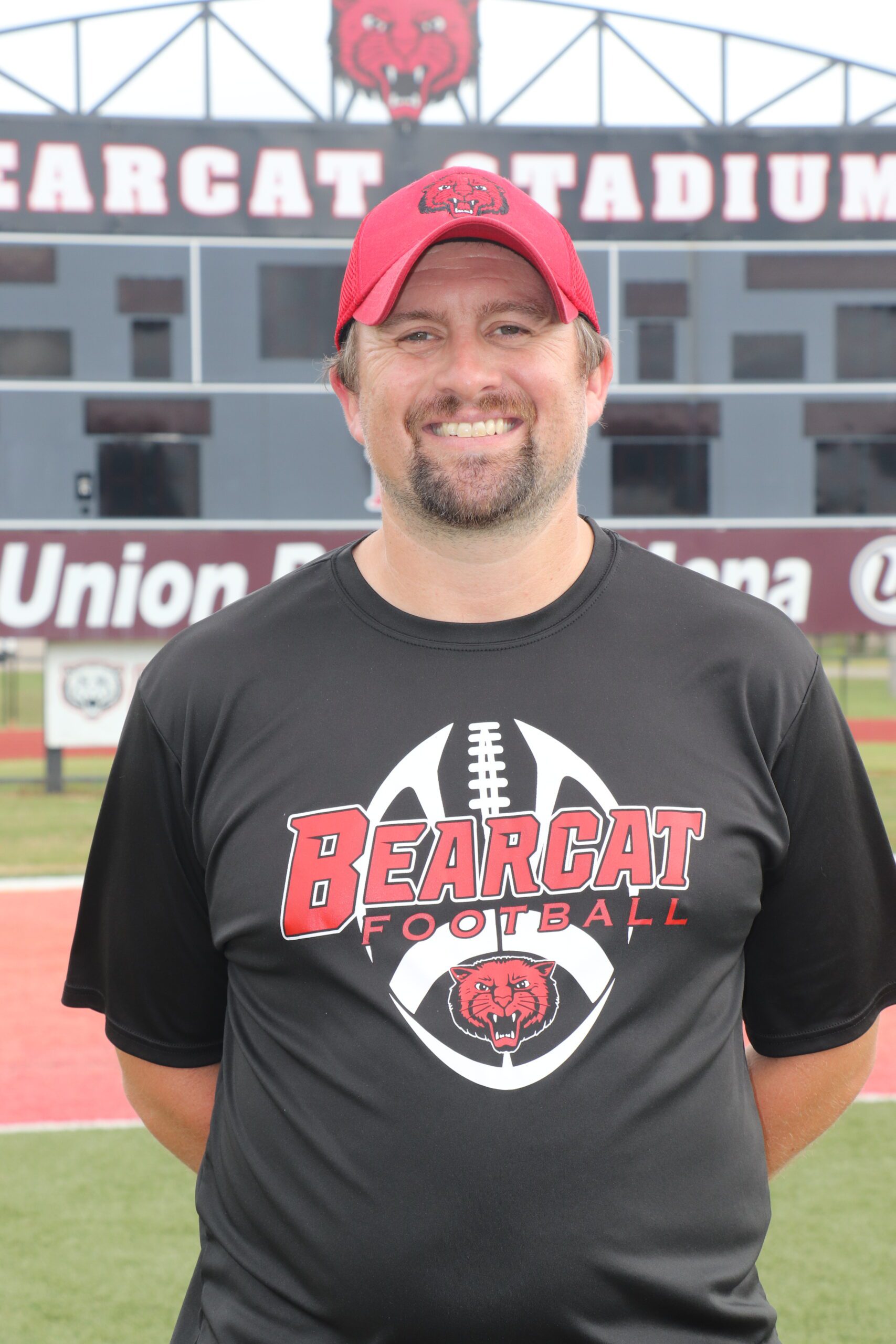 Craig Bentley
Head Coach
Coach Craig Bentley is proud to be back in Mena as a Mena Bearcat Head Football Coach, Assistant Athletic Director and Dean of Students (MHS). This is Craig's thirteenth year as a coach, eighth year at Mena and his sixth year as a Head Football Coach. Coach Bentley was raised in Mena, Arkansas and graduated from Henderson State University with a BSE. He and his wife Sarah are blessed with two beautiful daughters and one son: Rylie, who is 15 Harper, who is 10 and Brey, who is two.
Coach Bentley add, "We are blessed to live in a community like Mena that supports student athletes in everything that they do. I fully believe we have the best students, teachers, coaches, administrators and school board in the state! Go Bearcats and Ladycats!"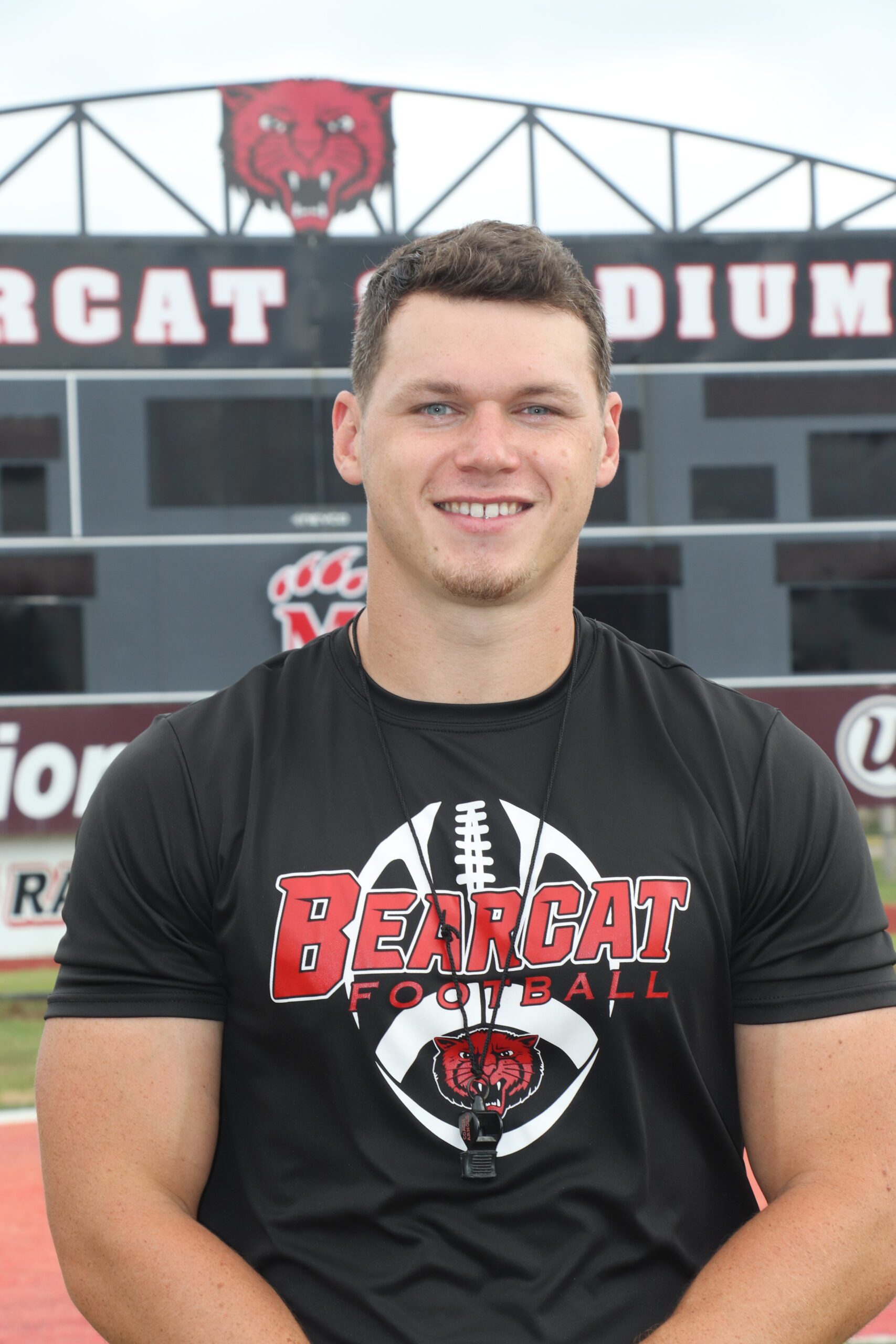 Chad Arnold
Senior High Co-Defensive Coordinator and Junior High Head Coach
Coach Chad Arnold is in his fourth year at Mena High School where he is the Senior High Co-Defensive Coordinator, Head Junior High Football Coach and Head Ladycat Soccer Coach. In the classroom he teaches 8th grade Health/Physical Education. Coach Arnold is from Glenwood, AR and graduated from Arkansas Tech University. He has a beautiful wife; Brandie and they have two precious daughters: Aubrie and Josie Arnold.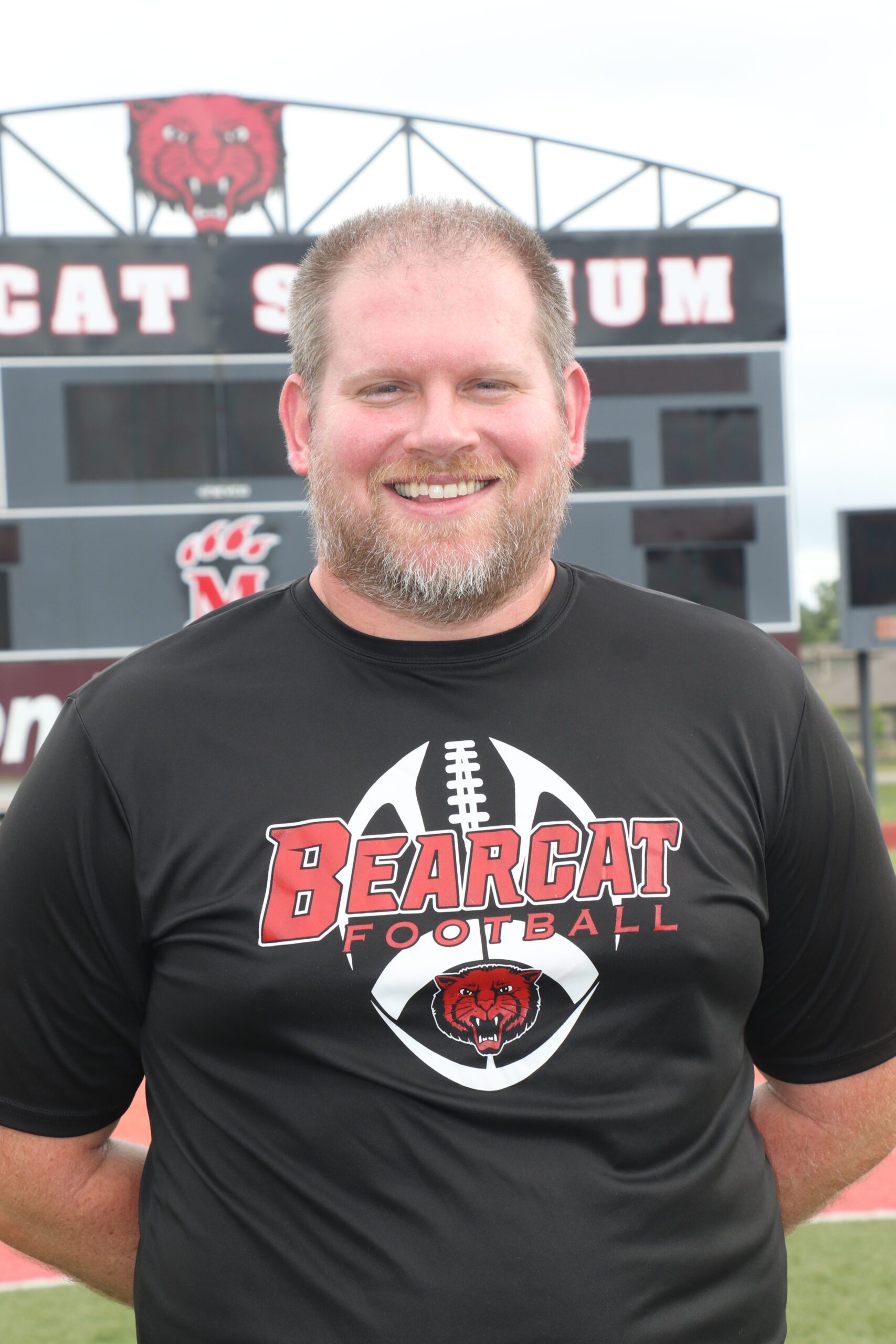 Landon Dover
Offensive Coordinator
Coach Landon Dover is proud to be back in Mena as a Mena Bearcat Varsity Offensive Coordinator, Junior High Assistant Football Coach and Head Ladycat & Bearcat Track Coach. This is Coach Dover's 11th year as a coach and his fourth year at Mena. He graduated from Harding University. Coach Dover and his wife Rachel are blessed with three children: Chandler, who is 12,  Mason, who is two and Grace who is six months old.
Coach Dover adds, "My Faith and my Family are the two most important things in his life!"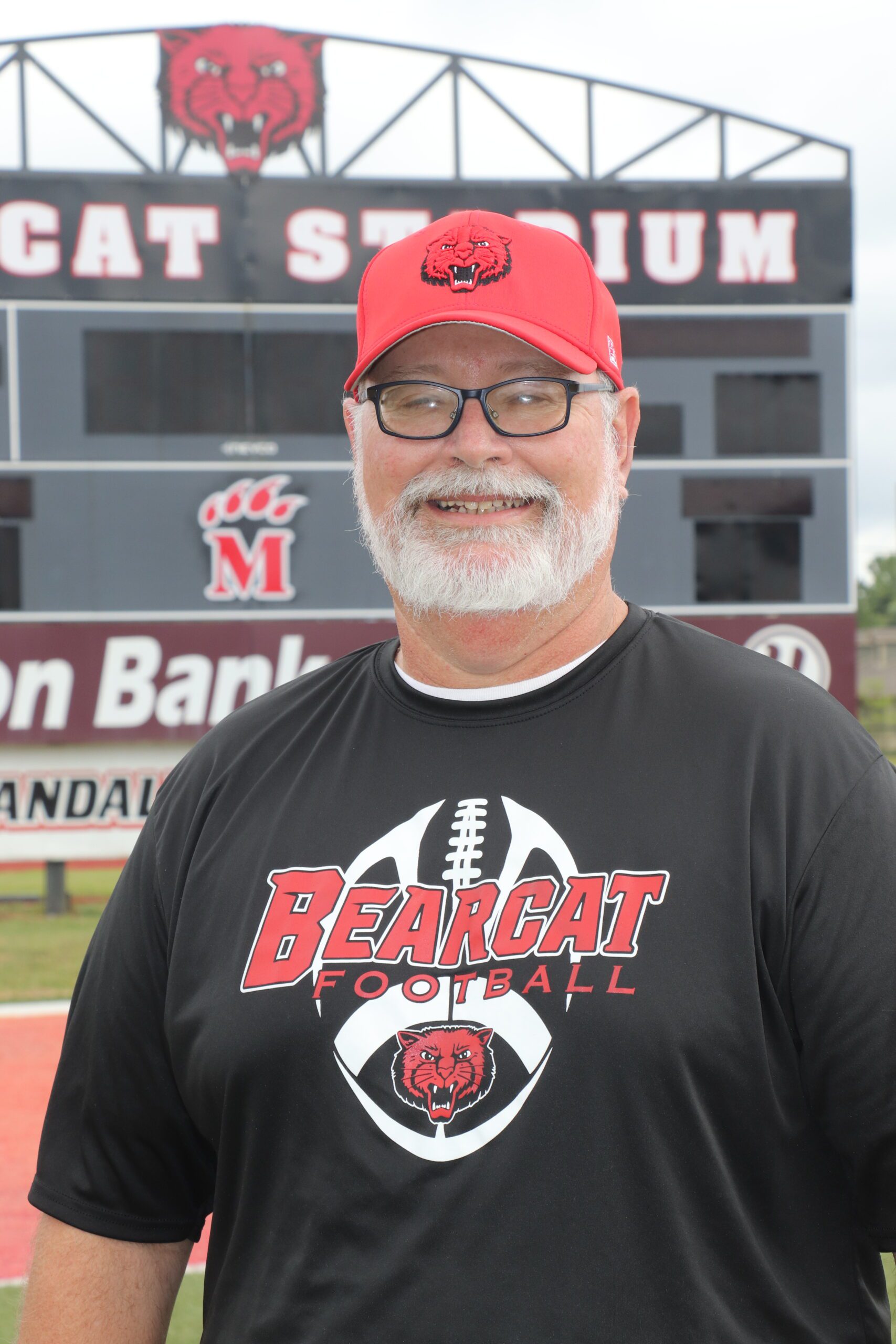 Coach Johnson
Coach Johnson is in his 17th year at Mena and 23rd year in coaching and teaching. He is Assistant Football Coach and Junior High Track coach. Outside of coaching he teaches 8thgrade US History at MMS.
When not at school or with the Bearcats, coach Johnson enjoys spending time with his wife Karen and son Robert. Coach Johnson is an avid Razorback fan and a world class tailgater. His tailgate at Razorback football has a following from fans all over the state and beyond.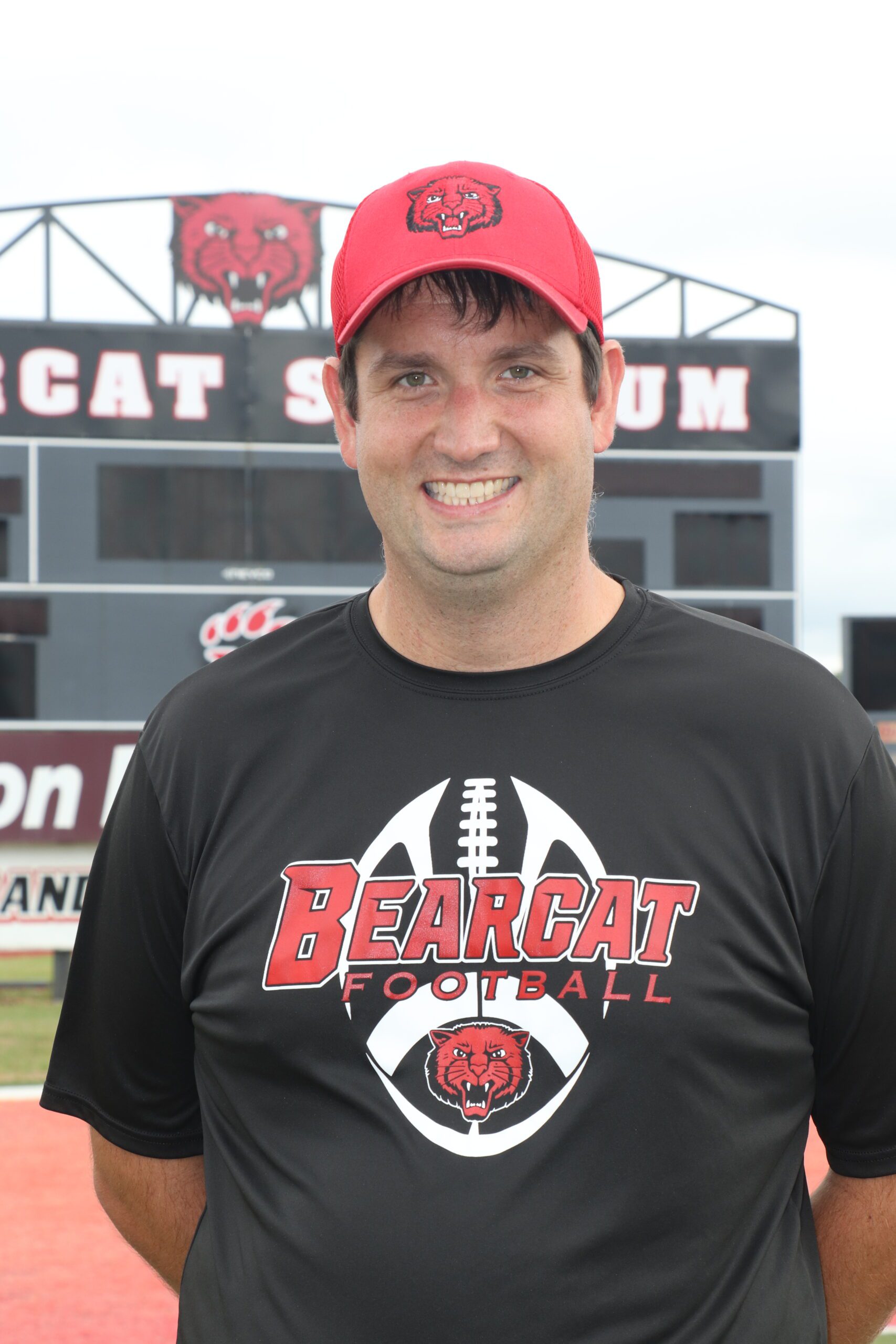 Ryan Luttmer
Coach Ryan Luttmer is in his 11th year of coaching and graduated from University of Central Oklahoma. He is the Assistant Jr High Football Coach, Assistant Sr High Football and Assistant Bearcat Basketball Coach. Outside of coaching he teaches High School AE Math. He is married to his lovely wife, Tiffany Luttmer, and their handsome son, Matthew (3). Tiffany is a MMS 8th grade science teacher. Coach adds, "I love working at Mena High School and I am so proud to represent our school district and community in a positive way!"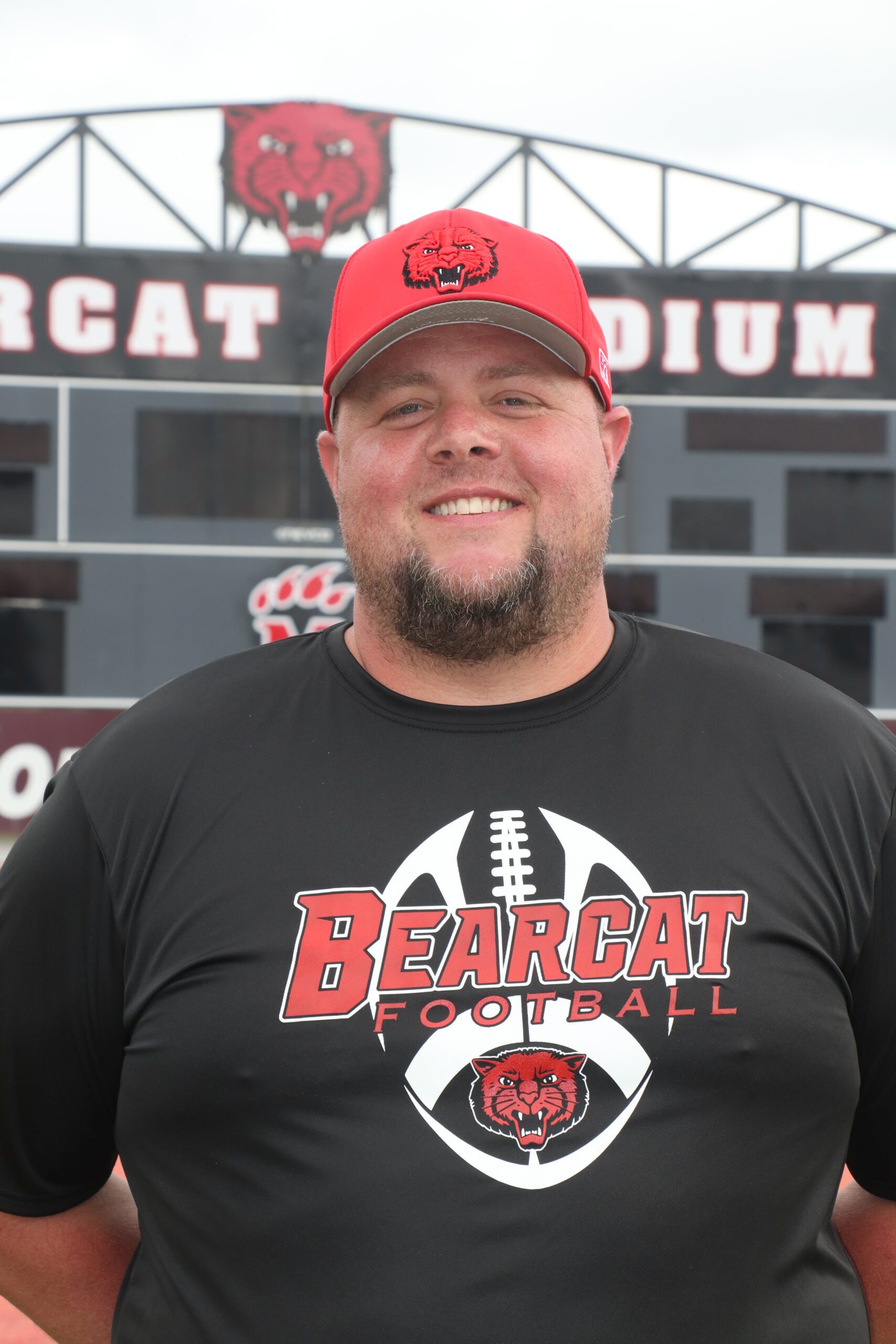 Matt Sandifer
Defensive Coordinator
Coach Matt Standifer is in his third year at Mena as Head Baseball Coach and Defensive Coordinator. He also teaches 3rd – 6th Grade PE/Health. This is ninth year of coaching and is from Camden, AR. Coach Standifer graduated college from SAU in Magnolia. He and his wife Kim have two sons: Jackson, 19, and Jake, three.
Coach takes pride in being a Christian and loves taking his family to church. He enjoys spending time with family and traveling during my free time. He is a huge Arkansas Razorback and Atlanta Braves Fan!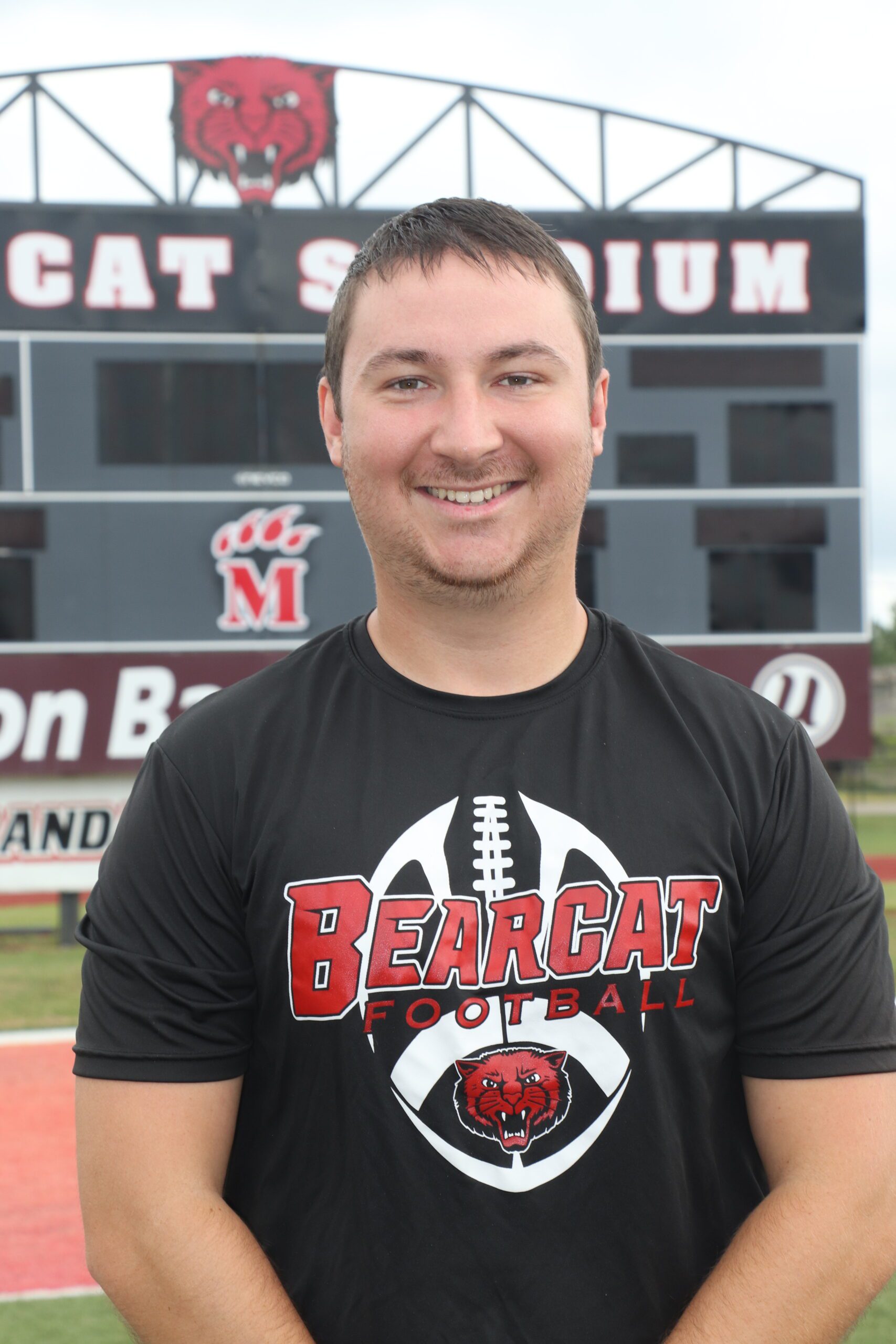 Kyle Smithers
Coach Kyle Smithers is in his third year of coaching and graduated from University of Arkansas – Fort Smith. He received his Bachelors Degree in Social Studies Education and is from Gravette, AR. Coach Smithers is the Junior and Senior High Bearcat's Assistant Football Coach, Junior High Assistant Bearcat Basketball Coach and Head Bearcat Soccer Coach. He teaches World History at MHS.