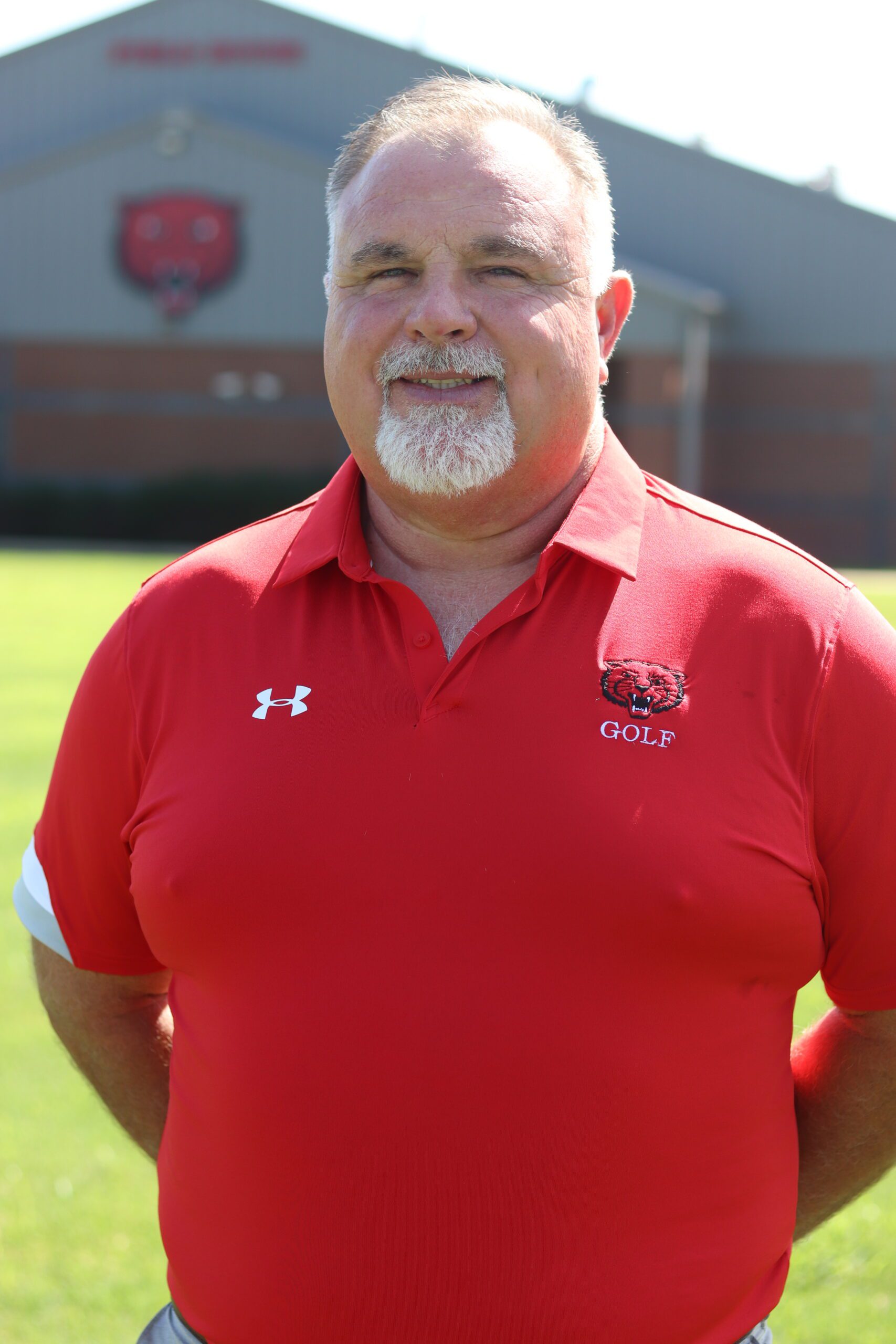 Ray Hunter
Golf Head Coach
Ray Hunter begins his eighth season as head coach of the Mena girls and boys golf team. Coach Hunter's coaching career in Mena spans 27 years in many capacities including 20 seasons in football, seven seasons in baseball and 18 years in Ladycat softball including a two state softball championships.
Hunter is a Mena High Alumnus from the class of 1986 and earned his degree from the University of Arkansas, Fayetteville. Coach Hunter has spent his entire professional career in the Mena public schools. In addition to his coaching duties, he also teaches Physical Education and Health.
When not serving at the school, Ray enjoys spending time with his wife Shannon and their two sets of twins, Hattie, AnnaBeth, Jackson, and Tate. Coach Hunter enjoys the outdoors and keeping up with the Razorbacks.