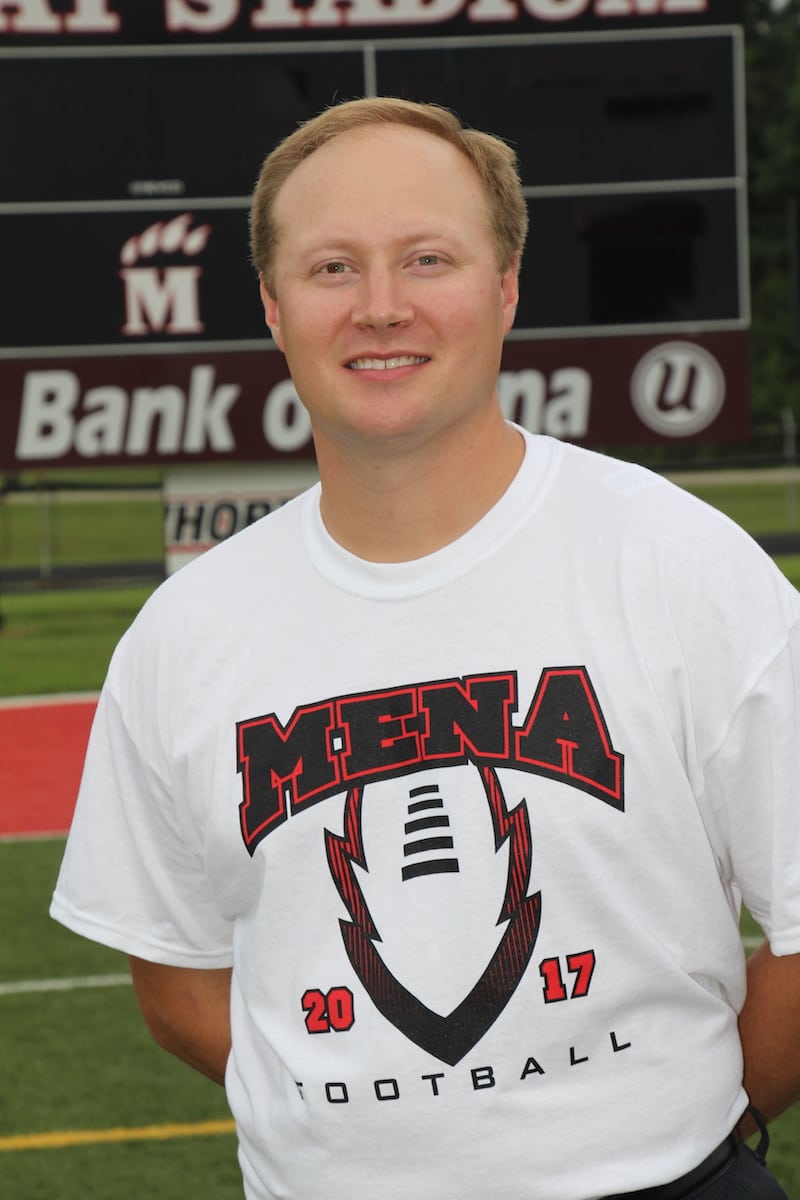 Jonathan Bennett
Ladycat Soccer Head Coach
Coach Jonathan Bennett is proud to be spending his second year as a Mena Bearcat Assistant Football Coach. This is Bennett's second year in his honored role as a football coach, but he is no stranger to the world of football. Coach Bennett was raised in Dierks, Arkansas and graduated from Dierks High School. Coach Bennett grew up engrossed in football as the son of a fellow coach, David Bennett, who taught him not only the game, but what it means to coach with character. Under his father, Coach Bennett played Left Guard and Defensive End in his high school team. His most memorable moment as a player was stepping out onto the War Memorial Field to play in the State Championship his senior year, where they became State Runner-ups. Coach Bennett is a graduate of Henderson State University, where he studied Physical Education and Coaching. He and his wife Elizabeth have been married for seven years and God has blessed them with three beautiful children: Jon-Henry, who is two and already in love with football; Eliza, who is one and waiting on them in Heaven; and Baby Bennett, who is due to arrive March 23. Jonathan and Elizabeth Bennett know that God has blessed their family beyond measure and they count Jonathan's position at Mena among their blessings. Coach Bennett is very proud of his Mena Bearcats and looks forward to a successful season.
"So whether you eat or drink or whatever you do, do it all for the glory of God." 1 Corinthians 10:31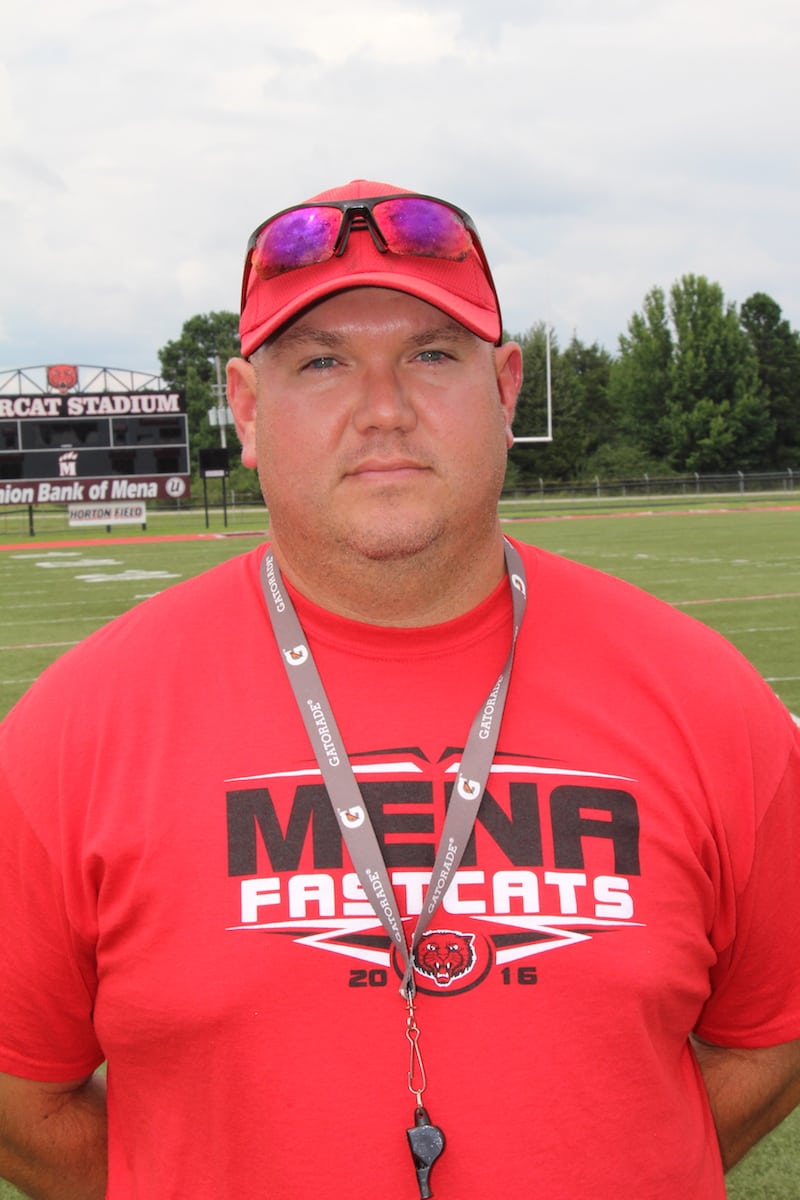 Greg Tibbitt
Bearcat Soccer Head Coach
Coach Greg Tibbitt enters his second year at MHS as the defensive coordinator for high school football and head boys soccer coach. Coach Tibbitt is involved with structuring the defense in football at all levels or junior and senior high. Tibbitt came to Mena from Shiloh Christian in Springdale and has been coaching for 15 years. He received his degree from The University of Arkansas-Little Rock.
When not with the Bearcats he enjoys time with his wife Whitney and children, Braxton and Maddox. Regarding the upcoming season Tibbitt says: "I would love to see this team be the first Mena team to win the 7-4A conference title. This is a great group of guys to coach, and I am looking forward to seeking them exceed the expectations we have set for them. My favorite thing about coaching is building long lasting relationships with my fellow coaches and players."