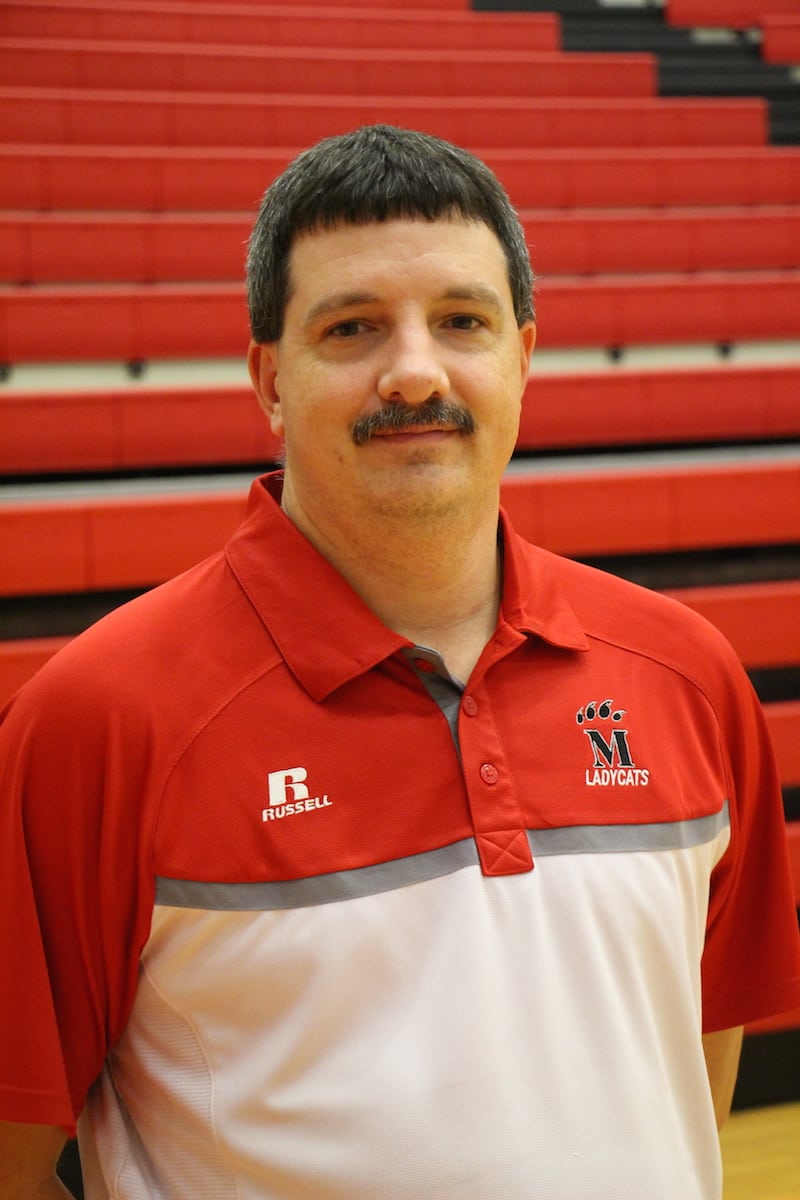 Brad Lyle
Sr. High Volleyball Head Coach
Head volleyball coach Brad Lyle returns for his 22nd year at Mena and stands poised to help the Ladycats follow up on a 2014 4-A State Championship with another successful campaign.
Coach Lyle is a graduate of Wickes High School and received his degree from Henderson State University. In addition to his volleyball coaching duties, Brad has daily academic responsibility at MHS in the areas of history, civics and advanced placement government.
Coach Lyle is no stranger to success in his program, with his teams capturing ten conference championships since 1999. In addition to regular season titles his teams have won six district tournament crowns, finished runner up in the state tournament twice (1999 & 2013) and helped his Ladycats capture Mena's first ever volleyball state championship in 2014. In 2015 the Ladycats returned to the state tournament finishing as 4A State runner-ups.
Coach Lyle enjoys spending time with his family including his wife Linda and children Holly Hartwig and husband Max, Robert, Roger, Hope, Gracie, and Madi. Coach Lyle also has two precious grandchildren Jaxx & Gideon.

Scott Wright
Sr. High Volleyball Assistant Coach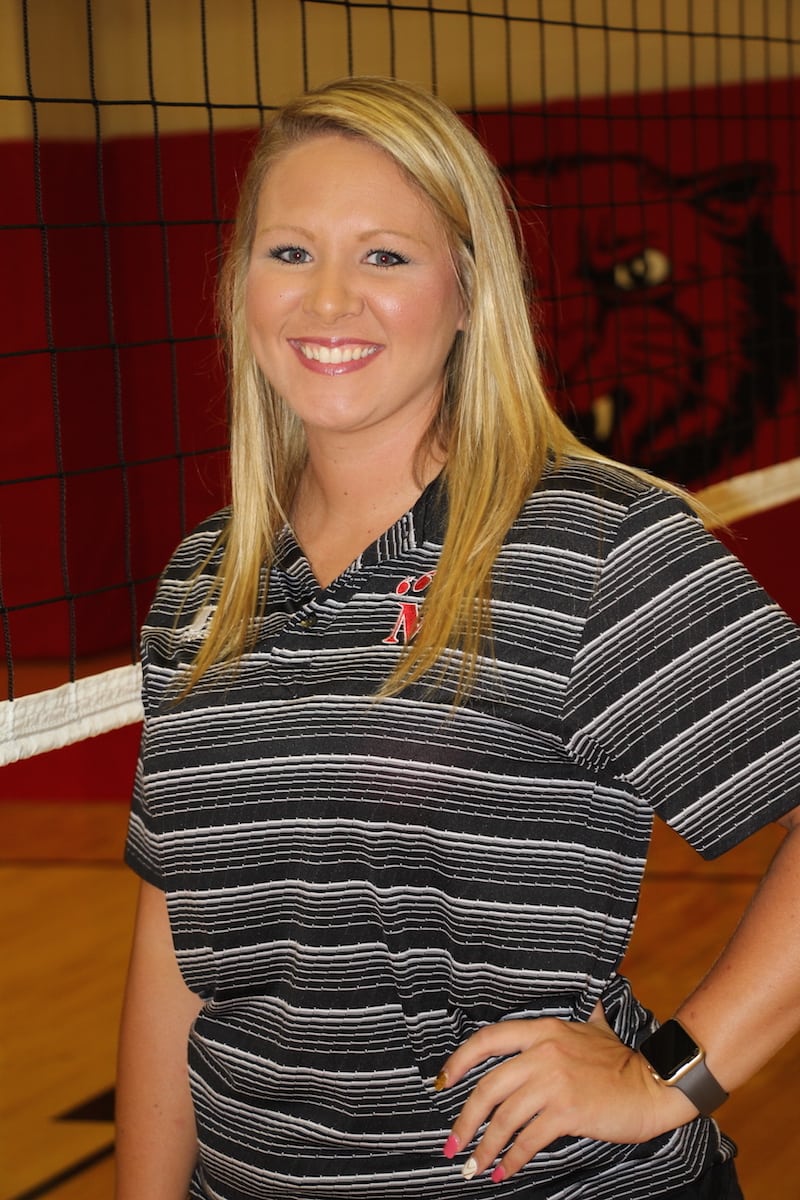 Tia Fryar
Jr. High Volleyball Head Coach
Coach Tia Fryar, a proud Ladycat alum, returns for her sixth season as the Jr. High Volleyball Head Coach, Jr. High Basketball Assistant Coach and Softball Assistant Coach. She previously coached at Ashdown before returning home to Mena in 2014.
Coach Fryar earned her degree from Arkansas Tech University and in addition to her coaching duties also teaches 7th grade health and P.E. Last season she helped lead the Jr. Ladycats to a conference and district tournament championship in volleyball and district runner-up in basketball. 
When not at school, Tia enjoys singing and spending time with friends and family. She has two wonderful dogs at home, Frank and Molly.
Coach Fryar added, "Very excited about this season and to see how far this group of girls will go."
Heather Goss
Jr. High Volleyball Assistant Coach
Coach Heather Goss, a proud Ladycat alum, returns for her 10th season at Mena and her 12th year in the Mena school system. She will be coaching Jr. High Volleyball as Assistant Coach and Jr. High Basketball as Head Coach in addition to her Special Education Literacy classes.
Coach Goss earned her degree from Henderson University with a BSE in Physical Education and a minor in Special Education. In her first season with the Jr. Ladycats she was a part of a conference and district tournament championship squad. She also serves as the Jr. High assistant basketball coach and assistant for the 2015 Ladycat State Championship softball team.
Family is very important to Coach Goss and is married to Eric Goss with their four children:  Damon, Payton, Emmy and Erica.
Coach Goss stated, "Looking forward to a great season in both volleyball and basketball. We have very talented groups in our Jr High program."