An old rivalry was renewed Friday when the Bearcats traveled to Dequeen to take on the Leopards is a season opener this is as time tested as any in Arkansas. The Bearcats fought gamely but let a second half lead get way and fell to their Sevier County rival 25-21.
Mena junior Justin Dean put the Cats on the board with the first score of the season in the first quarter after some hard-nosed carries by senior Ryan Ozanich got Mena in scoring positions for Deans TD. After Dequeen tied the game at 6, Bearcat Ty Cole gave Mena great field position with a nice kickoff return close to mid-field. A methodical drive down field culminated in another score by Dean, who also added the two point conversion making the score 14-6 in favor of Mena.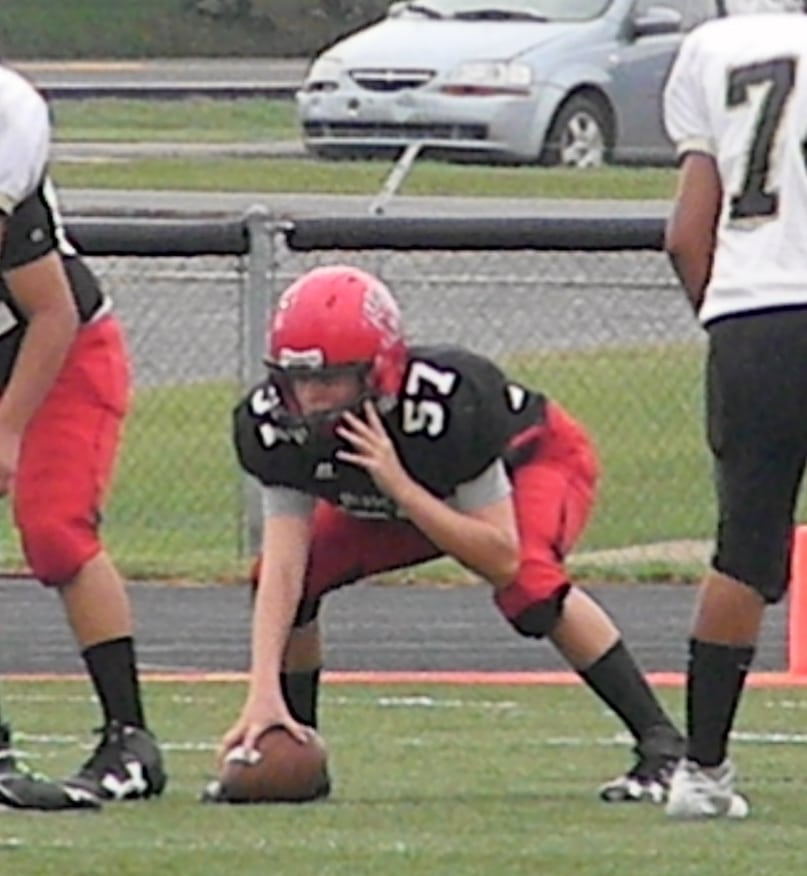 Mena regained possession late in the first half and drove deep into Dequeen territory. A couple of penalties including a 15 yarder set the Cats back to their own 30 yard line. The Bearcats were relentless and drove to a first and goal with under two minutes to play in the half. Mena came away empty on the drive and that would prove costly in the second half.
A good third quarter drive that included a long pass and catch from QB Carson Cannon to junior Cross Hughes set Mena up at the 19. Cannon found Ozanich across the middle for a touchdown and the Camden Broderson PAT gave Mena a 21-12 lead midway through the third quarter. The Bearcat defense played aggressive and consistent most of the game but some fatigue did creep in as the game entered the final period. The Leopards managed two fourth quarter scores and shut the Bearcats down in the final five minutes to earn a hard fought 25-21 victory.
Ozanich lead the Bearcat rushing attack with 56 yards on 11 carries. Justin Dean rushed for 43 and Cannon scrambled for 39 yards. Taylor Redding also had 6 carries for 22 yds. Cannon was 8-13 passing with a touchdown and one interception. Cross Hughes had four catches for 105 yards. Defensively, Zion Barnes, Conner Hendricks, Redding, and Anthony Kennedy all had several tackles.
Next up for the Bearcats (0-1, 0-0) will be the home opener against Hot Springs High on Sept 9 at Bearcat Stadium. Hot Springs dropped their opener to Lake Hamilton and comes to Mena 0-1 on the season.