The Mena Bearcats and Hot Springs Trojans game on Friday was much like the nail biter last season in Hot Springs but this time the Bearcats outmanned the Trojans and came away with a hard fought 24-21 victory. As with last years contest, the Bearcats dominated much of the game, especially in the trenches despite being outsized in some cases by more than 100 pounds per man.
Mena (1-1, 0-0) started the game strong, went into bit a of valley, then came back strong to capture the victory over Hot Springs (0-2, 0-0). Hot Springs took the opening kickoff and promptly fumbled on the first play of the game. A short drive culminated when Jr. quarterback Carson Cannon hit pay dirt with 10:25 to play in the first quarter. Cam Broderson's PAT was good and the Cats were up quickly 7-0. Mena continued to dominate throughout the first quarter until a muffed punt was recovered by Hot Springs giving them a short 11 yard field. Hot Springs converted the turnover into a touchdown and tied the game at 7-7.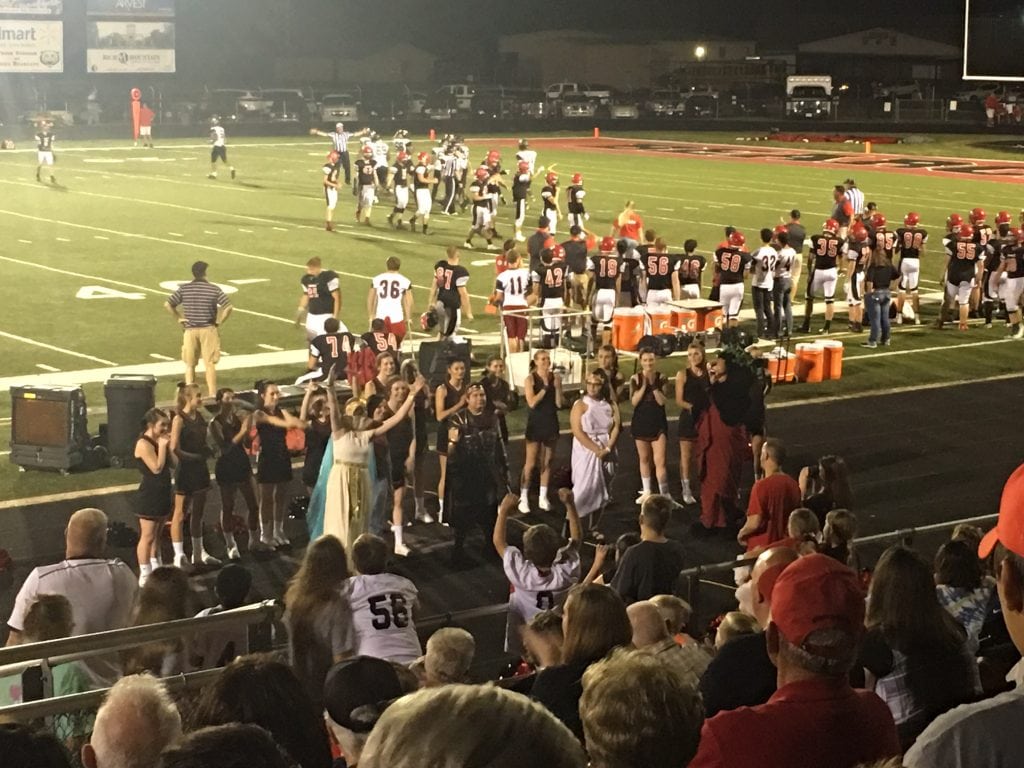 The teams traded possessions until Broderson kicked a 34 yd field goal to put Mena up 10-7. Hot Springs only sustained drive of the game resulted in a touchdown late in the first half and gave the Trojans a 14-10 lead at the intermission. The Bearcats put their own impressive drive together to start the third quarter that ended when Sr. Ryan Ozanich went six yards for a Bearcat touchdown. The PAT gave Mena a 17-14 lead. Hot Springs answered with a touchdown late in the third making the scored 21-17.
Mena began their game winning drive early in the fourth quarter with runs by Cannon and Jr. Justin Dean. From the Trojan 31 yard line Cannon hit Jr. Ty Cole on a short pass pattern, then Cole made a nifty move and outran the Trojan secondary to the end zone. The PAT set the final margin at 24-21 but there was still work to do for Mena. The Bearcat defense stiffened and held the Trojans forcing a turnover on downs with 2 minutes to play. Mena ran out the clock and notched their first victory of the season.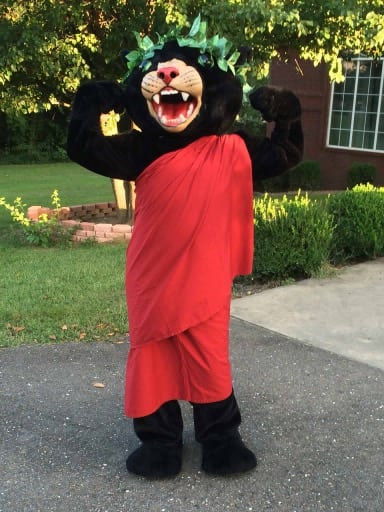 Cannon was 16-28 through the air for 170 yards and a T.D. He also led the team in rushing with 70 yards. Dean Rushed for 26, Ozanich rushed for 20. Cole led the team in receiving including a touchdown. Mena renews one of their oldest rivalries Friday when the travel to Waldron to take on the 2-0 Bulldogs.